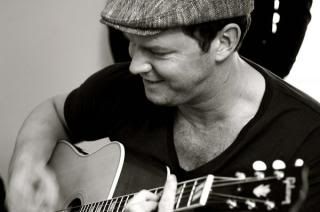 Ben's Brother
is London-born Jamie Hartman.
If you were wondering how Ben's Brother's music are...think James Morrison, and a little bit of Jamie Cullum also a sprinkle of Billy Joel. Just a little spunkier.
This band, led by Jamie Hartman, produces really good chilled rockish easy listening songs that will probably make your do-nothing-day feels complete. As much as the tunes hits home, the lyrics does brings you the eclectic feeling that Jamie had listened to you before. He wrote the songs for you. Indeed, he wrote the songs for you, and you only. The personality in his voice is unique and a tad bit nasal but it is memorable.
With songs like Home, Find Me an Angel and Let Me Out, Ben's Brother is definitely the band to look out for.
A small list MyPurpleJournal listens to:
1.Carry On
2.Let Me Out
3.Find Me an Angel
4.Home
5.Angel
To check them out:
My Space
Official Band Site